Valentine's Day
Written by Fish

Here's what Nucleic does every year on 14th February:
To the rest of you... happy Valentine's day! ?

Attention
Written by Fish
Life insurance is in the works
Written by Fish
Hot off the press, EXCLUSIVE never seen before pictures of the upcoming Life Insurance!
Over the years there has been a constant discussion about whether or not Life Insurance should be brought back to the game. At some point last year, it was decided that Life Insurance should return and the decision was made through a community poll. In case you weren't around when this feature used to be a part of the game, it's basically a cash investment you make in return for being able to bring back some of your character stats after death.
Since last year it has been towards the top of our priorities because of the good it can do for the game. We're hoping that it will encourage more players to continue playing the game into the round even after their first character dies, in addition to this we're hoping to see more deaths avenged thanks to the little boost in starting point that is available.
So, here is an initial preview of one of the pages for this feature. Please note that this may change a lot before the feature is made public.
Rather than a percentage system as we used to use, you invest into a policy which will bring back 100% of your stats, up to a capped / maximum amount. So for most people this will ultimately mean that you will always lose some stats depending on the package chosen. For example, if you invest into the Bronze package and die at level 30 with 60,000 bullets left (following any bullets fired during the shoot out) and $250,000.... then on your next character you can make a claim on your insurance policy and get a boost up to level 25 with 60,000 bullets and $250,000 cash. Please let me stress again that the current policy types are not necessarily permanent and may change before the feature is opened up.
The weekly payment system we have means that you don't have to always have an insurance policy in place, you may for example just purchase a policy before making a kill or during a family war. This also means that you're at risk of losing everything for the entire time that you choose to go without insurance. Events will be sent out to remind you to extend your policy before the week is up, if you want to keep your insurance activated for an on-going period.
So there you have it, the first special first time preview for The Times. It's going to make for an interesting next round with the new car system and garage, plus life insurance in place.
Movie Review
Written by Fish
This is the third film in the Batman trilogy
If you've not seen all 3 yet please go and watch them now (H)
The Dark Knight Rises
12A - 165 mins
Action | Crime | Thriller
Directed by Christopher Nolan
Christian Bale | Tom Hardy | Anne Hathaway
Obama's snowball fight
Written by Fish

In response to the last issue's photo


My response: "Y.O.L.O."
Fox news' response: "He hates kids! Vote Romney 2015 ... WooHoo"
Barack Obama's response: "I did not snowball that kid."
Bill gates response: "Photoshopped."
Official response; ''Fake!!!!!!!!''

Other events
Written by Fish

Congratulations to Storm who made it to level 50 on Day 75 ?
Impossibru
Written by Fish
BBC Sport
Written by Fish

Game of the week

Q&A with Clyde
Written by Fish
25 Quick Questions with Clyde, the most-loved player on GN 8)

Do you sleep with your closet doors open or closed?
Closed
Do you sleep with your sheets tucked in or out?
In
Do you have freckles?
No
Do you smile for pictures?
Barely
How many people have you slept with this week?
0
What size is your bed?
King size
Is it okay for guys to wear pink?
No
What is your favorite movie?
Fast Five
Where would you bury hidden treasure if you had some?
Yes
What do you dip a chicken nugget in?
Ketchup ?
What is your favorite food?
Chineese
What is your favorite type of pie?
Don't like pie
How many bullets do you have?
Fuck off lad
What did you want to be when you were younger?
Fuck all
Do you wear slippers?
No
What do you wear to bed?
Night clothes i dunno
Blondes or brunettes?
Blondes
Nike or Adidas?
Nike
Can you curl your tongue?
Yes
Have you ever won a spelling bee?
No
Who is your favourite superhero?
Superman
Would you rather go to the Sahara Desert or the North Pole?
Sahara Desert
Do you prefer tea or coffee?
Tea
Whats your favorite color?
Green
Would you rather be a carrot or a cucumber?
Carrot
Guess Who?
Written by Fish
Here are 3 Famous people for you to guess.
First to guess them all and you shall receive $2,000,000.
Private message me the answers.
Your clues are: Strictly, 60's K, Kay.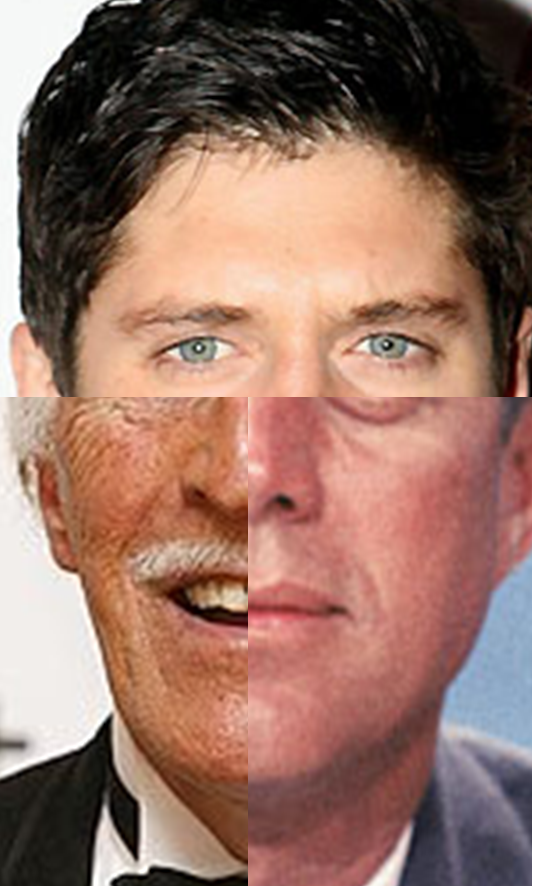 May the odds be forever in your favour!
Good Luck! ?
Note from the editor
Written by Fish
Thanks for reading Issue 69 of the Times...
Please rate this issue and vote Fish as editor, thanks ?
Issue 70 will hopefully be released on day 80 at 6PM all being well
Happy Valentine's Day
Nice easy competition this week...
The first person to correctly guess the full name of this actor wins $1,000,000
Send your guesses to Dwarfish through GN inbox
Good luck