The Times
Written by Rhys
Questions answered
Written by Rhys
As most of you seen i ask some questions and asked for your views on it, Some players have answered.
[10:23:18 PM] <Mike> Bomb Defusal - if you did it in a more reasonable time than 17 hours, you could have had $100k or so so over 17 hours, you could have had more like a million
[10:23:23 PM] <Mike> or even over a million
[10:23:43 PM] <Mike> as for family updates - that is pretty much public information
[10:24:00 PM] <Mike> the only thing that it reveals is who kicked members, which the people who were kicked would tell anyone anyway
Messages from players.
Jona - prince harry is legend.. bring on the new generation
PHX (who is a GIRL btw) said - new bomb defusal to get the medals is high on impossible
prince harry...at least hes human not like the other stuffy royals

Today, 12:06:41 PM from Jonathan
SubjectRE: No Subject
Message
bomb defusal its no fun atm. Too easy, not that difficulty of "what color i selected before?o_O"; and not worth it at all. Who is prince harry? xD
(btw, hes only the prince of england ? )

Today, 01:13:35 PM from ISicarius
SubjectRE: No Subject
Message
bomb defusal is wack (shit) and harry hads golden balls 8) lool jks

Today, 01:40:21 PM from Swan
SubjectRE: No Subject
Message
the new bomb defusals good ..its nice to have old challengers tweaked a little saves getting bored ..as for prince Harry ..hes a young lad ..(yes in the public eye) ..but he was at a private party ..so fair play to him ..

Yesterday, 04:53:21 PM from Storm
SubjectRE: No Subject
Message
bomb defusal dont really take notice harry hes young hes acting his age let him be normal

Today, 03:04:53 AM from Gemma
Subject RE: No Subject
Message
my views on the bomb defusal is Butchie can kiss my ASS!! and prince Harry is a hottie and who cares if he got naked in vegas? What happens in Vegas stays in Vegas!!
Blackjack
Written by Rhys
Hey guys, i was wondering whos the best and worst at blackjack.
If you go onto blackjack, click statistics and go right to the bottom it tells you how many bets you done and if you have made a profile or a loss, this is mine
Totals: 1,393
$-72,037,805
YEAH!! i have minus 72million ? Send me a message with your statistics to find out whos the blackjack king/queen ?
Imperial got scammed 42mil by cunty, this is what he had to say about it.
Message sent day 45, 26/08/12 12:34:29 PM by Rhys:
dude you willing to talk about why you scammed them ? for the GN times ?
Today, 12:35:21 PM from cunty
Subject RE: No Subject
Message
just say somthing that it was good and i done it beacuse there cunts
New features and stuff
Written by Rhys
I have asked Mike (owner of gangster nation) if there is anything new coming up, here what he said..!
Response made Today, 05:30:53 PM by Mike
Hi Rhys,
There isn't much exciting to talk about unfortunately!
There is a new prison possibly coming which may have negative feedback at first from the players who don't like change but overall should be much better for the game - making busting more fair for people with slower connections or using touchpads, plus making busting more 'relaxed' for everybody. This was the intentions of the energy system but apparently that didn't work out properly. Hopefully the new prison will be better for everybody overall, especially once everybody gives it a chance!
The next major feature will be the addition of Missions or Paid Work again.
We do have a double points day coming up this Sunday, all day, there is a blog post that just been made with more details about that.

Here is the blog if anyone is interested in reading it.
http://blog.gangsternation.net/2012/08/double-points-day-on-sunday-day-52.html
Pictures of myself
Written by Rhys
In need of some funny pics for the times, so for now here is some random funny pictures of myself. ?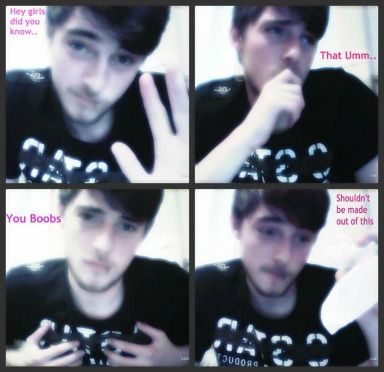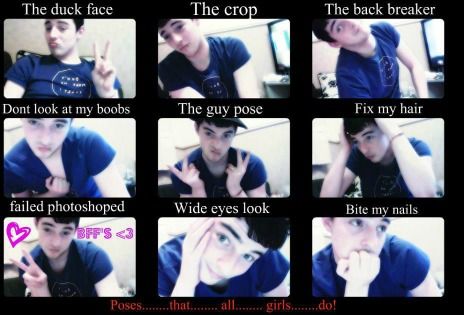 There is a new game RPS (rock paper scissors)
everyone seems to be liking it so far, i personally hate it, lost too much already,
You lost $6,993,550, lost 208,902 bullets and lost 11 credits in total.

i will be doing some sort of game/competition using rps in the next times
All thanks to Pulpfiction!
He posted the idea in main chat and people started playing in chat, getting someone to count them down from 3. Then Mike decided to make it into a new betting game where you can bet bullets, credits and money.
Competition
Written by Rhys
So, guys and girls this is not a competition, i want something new for the times competition, something different that hasent been done before, appreciate it if you messaged me will some suggestions ?