The Times With Joey
Written by Joey
Cartoon GN Style
Written by Joey
Horoscopes
Written by Joey
Aries 21 March - 19 April
A week of rest may be all you need for your broken leg to recover. Doctors may be stunned by a random discovery they make whilst examining your rectum it appears you should not shove things like that up there.
Love Horoscope for Aries, 2017 your not getting any.

Taurus 20 April - 20 May
Not that today is going to be the worst day in your life, but...paraffin is an effective way of erasing memories. In the land that time forgot, don't forget that forgetting is not an option and you will .........what was I saying, oh I don't know I forgot.
Love Horoscope for Taurus, 2017, safe sex means no babies.

Gemini 21 May - 21 June
The number of times you walk into a door will today cause you to seek out new ways of thinking. Shallow puddles may deceive you today. You may be be a big man on GN but your only a geek in RL.
Love Horoscope for Gemini, 2017, ginger is your new lover.

Cancer 22 June - 22 July
"Deliver us from evil" they said. Perhaps this week would be a good time to start living as though this were possible. When trying to take the top spot always rank with one eye open.
Love Horoscope for Cancer, 2017, be ready when he/she gets home from work.

Leo 23 July - 22 August
The very thought of coming up with a horoscope for you made me laugh. You may be the most pathetic thing I've ever come across - but DON'T BE SAD!
Love Horoscope for Leo, 2017. your might as well be a Nun.

Virgo 23 August - 22 September
You may be feeling sporty today but don't spend all that money on new sports gear and equipment. You are likely to lose interest in this new found venture but your gonna go eat to much and gain weight anyway.
Love Horoscope for Virgo, 2017, try a new position, like the other room.

Libra 23 September - 23 October
Having a box of tissues close to hand might become important over the coming minutes. You are more alert during your waking hours and this means more time clicking on your ranking mouse.
Love Horoscope for Libra, 2017, have a wank its less emotional.

Scorpio 24 October - 21 November
The number you are thinking of is an odd number below 50. Take care when opening up an email from a friend today as you may not enjoy the electronic soudtrak from the last porno you watched.
Love Horoscope for Scorpio, 2017, have sex with a stranger in the dark.

Sagittarius 22 November - 21 December
Cartoon fun can be yours if you pick up the right set of pencils and think really hard about drawing. A chance encounter with someone you hate will end with popcorn and a movie.
Love Horoscope for Sagittarius, 2017, your gay relationship will start today

Capricorn 22 December - 19 January
Taking a bit-part in a local theatre production may help you get out and start living a lie. Phrase your platitudes carefully today or your charlatan-like self will implode.
Love Horoscope for Capricorn, 2017, age is but a number.

Aquarius 20 January - 18 February
Life and Death - bedfellows, perhaps, they are certainly close. You'd better hope that they don't get start to get you involved in a menage a trois unless of course you want to.
Love Horoscope for Aquarius, 2017, do not visit your local public toilet tonight.

Pisces 19 February - 20 March
The scars left on your knee are there for everyone to see. Two heads are better than one if you're trying to get a team together. For what it's worth sending rep is better than not sending it.
Love Horoscope for Pisces, 2017, oral sex is deffinatly your way aHead.
family tree
Written by Joey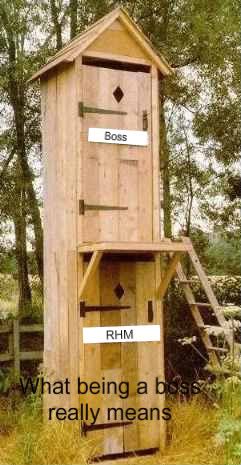 Advertisment
Written by Joey
Thank you
Written by Joey
Once again thank you for watching and reading my issue of the Times, hope you enjoyed it as much as i do creating it for you.
Please remember to vote for your choice of editor and i hope that choice is for me.
Thank you and please keep any news you have and send it to me for pubplication.