The Times #189
Written by Walker
High-life Murder
Written by Walker
Recently Vegan & Baggers joined up with Highlife after being kicked from FOE for Vegan killing Grey a member of Soul Asylum. It then appears that Soul Asylum wanted revenge for their lost soul and started making demands that Vegan be killed for his actions.
Soul Asylum did not approach Highlife with this matter directly. Highlife did not like that fact that talks of killing a member of their family were discussed.
So later that evening Highlife murders Soul Asylum wiping the family.
Highlife loses 3 soldiers in the war but finishes gloriously.
We asked Highlife leader Wig for a short explenation as to how it came to this
Wig - "so I invited vegan to the fam coz he's a good player, then I started getting messages saying vegan needs to die etc. etc and I don't like that stuff in my fam we look after our members, they didn't try to contact me directly they was messaging foe and foe was relaying the message to me which I didn't like either... we are a peaceful bunch here at highlife but I don't go behind my back speaking to others about my family... if they got a problem with my family they should of spoke to me and we could have sorted it out"

Day 35 Dominance
Written by Walker
Headlines
Written by Walker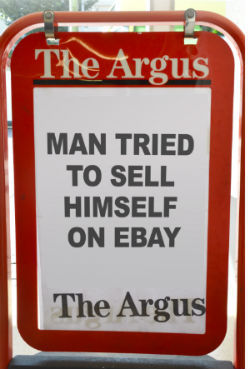 Message of the day
Written by Walker
Chat snap
Written by Walker
ProfDrHunt - there is a bridge to cross a river that length of 10m. If a frog can jump as far as 1m each jump. how many times he had to jump?
CG1 - 10
CG1 - dum
ProfDrHunt - retard
ProfDrHunt - only need 2 jump
ProfDrHunt - 1st he jump to the river
ProfDrHunt - and swim
Miyu - ?
CG1 - haha
ProfDrHunt - and then he jump
ProfDrHunt - to land
Many congratulations to ProfDrHunt who hit level 50
Fail of the week
Written by Walker
Luckily, it seemed everyone saw the funny side.
Negan VS Owl
Written by Walker
Negan starts by wounding Owl with this
However Owl catches Negan in the local park with his boys and decides to do this ?
Guess the Gangster
Written by Walker
Guess the gangster is back!! If you can correctly guess the gangster in this photo you could win a prize
First correct guesser - 12 credits
Second correct guesser - 100 bribes
Third correct guesser - $1,000,000
Limmited to 1 guess per person
For the gammers
Written by Walker
Pajamas day
Written by Walker
Today has been a very relaxing day ...... for some
Thanks for reading
Written by Walker
If you have any game news you feel should be featured in future issues of the times, please send myself a message or comment your story on the time's forums section