●▬▬▬▬๑۩
۩๑▬▬▬▬▬●
After a good start in ranking and being the first player to drop his protection to create a family, the "Republic" boss "Con", decided to kick all of his members and close the family. He then joined "The Firm" and committed suicide shortly after.
The reason for this dramatic change of events is unknown, some people are blaming it on the weather.
●▬▬▬▬๑۩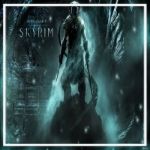 ۩๑▬▬▬▬▬●
In the Seacroft Godz, the underboss "bountyhunter" killed his own boss and took over the family.
...
Gangsta
.
●▬▬▬▬๑۩
۩๑▬▬▬▬▬●
The leader of "The Crimson" was shot by a member of "Arrivals" family, killing him in backfire. The shooter was still breathing when we got to the crime scene. He was laughing with tears of joy dropping down his face for dying in SuperNova's backfire. We asked him his name, "bellout" or "bellend", it was unclear because he was choking on his own blood.
We later found out that the shooter was actually SuperNova's biggest fan that had been harrassing him for some time in hopes of getting some attention. He did things like sending insults to his facebook (that were actually encrypted love messages), stalking his family to try to get to him and even changing his name to include SuperNova's real name so he could pretend they were married.
A sad love story that ended tragically, as his family was wiped in result of the Crimsons retaliation.
●▬▬▬▬๑۩
۩๑▬▬▬▬▬●
Patsy, from "Insomnia Godz", tried to sneak into the "Milf Hunters" Night Club to have a few drinks and show her dancing moves. Unfortunately for her, "Rastamouse17" was working there as a bouncer and didn't let her in, "there's something wrong with her hairline" - he said. Patsy felt insulted with this, drew her .38 special and shot him! What she didn't knew was that "Rastamouse17" was actually "Vegan" and the bullet ricocheted in his extremely thick chest hair that grew on him due to all the healthy and not so yummy food he eats. Patsy died from this incident and when her family boss, TheGodFath3r, knew about it, he packed his bags, closed his family, faked his death and moved back to Sicily.