The Initiative Strike Again
Written by Sammi
The Initiative
Written by Sammi

---------------------------------------------------------------------------------------

So The Initiative have proven that GN never stays quiet for long this week by taking out not one but two families.
It all started when CharlieBoy decided to take Lauryn out for the huge Bountie she had on her head. The issue with this is CharlieBoy was in a Family the Salvatore Antonucci when he decided to go behind Hammered's back (his boss) and shoot Lauryn.
CharlieBoy was successfull in the killing and happy.. But The Initiative's were not pleased.
With the boss of Salvatore Antonucci offline The Initiative's decided to show people they were not to be messed with and KingSlayer open fired on CharlieBoy instantly killing him. Under 3 minutes later Kingslayer shot at Salvatore Antonucci's Boss Hammered killing him, there was no underboss to take over so the family split up.

This was not the only take out for The Initiatives this week.
They saw the Minions Boss coming up behind them reaching level 40 and didn't want to risk the fact there 3 level 50's could be shot.
There UnderBoss NitrogeN decided to drop down a level so he was in range of The Minions Boss Akura and set detectives in hope to find him.
Mean while the family were discussing who was going to take Bizzee out who was the UnderBoss of The Minions.
They decided that Lauryn would shoot him first, and if she did not succeed then there family member Omniscient would finish him off.
Detectives came through and the firing began.
Nitrogen opened fired on Akura killing him instantly but Lauryn died in Bizzee's backfire. Omniscient kept to his word and in under a minute Bizzeee was dead leaving family with no Boss or Underboss. The family ceased to exist.

---------------------------------------------------------------------------------------
The question we need to ask ourselves now is..
Are The Initiative the Family we should be watching out for && who will be next??
---------------------------------------------------------------------------------------
New Arrivals
Would like to give a massive hello to our new 3 familys on the scene.
Good Luck Guys (Y)
Colima Cartel
lawless
SANTA MUERTE
---------------------------------------------------------------------------------------

Birthday Draw
Written by Sammi

Here we are going to do the Birthday Draw.
At the end of each week we will put all the birthday guys together and put them in a birthday draw. Whoever gets pulled out will be sent a Birthday GN Treat
Please message me (SubjectBirthday) with your Birthday Date and the age you are going to be.
Unfortunatly this week there is no birthdays so no one gets a prize.
However out of our last 3 Birthdays the winner for the 6credit prize is
Harry AKA Apocalypse!!!
(Please message me to get your prize)
Remember you have to be in it to win it.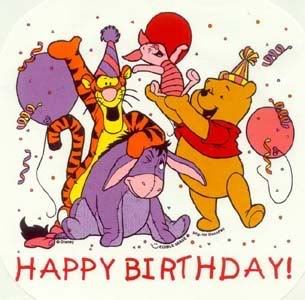 Just For Fun - JFF
Written by Sammi
We have a few just for fun things this week, a chance to win 6 Credits is on the cards. So get your thinking caps at the ready!!!!
Last weeks JFF was how many heads can you see here is the answer:

Credit Question
7 of the people below have or have had GN accounts.
How many can you name and which one is which??
Answers in private subject Gangster

Here is the video of the week, can anyone remember the Harlam Shake??
Made by our own GN Gangsters!!!

Guess The Gangster
Written by Sammi
So we again all no this game.
Just like to wish a huge congratulations to our previous winners who guessed the gangster was John.
Elayna - 3
Bambaclad - 2
Atocha -1
Heres another one to tickle your brain!!
If you no the gangster your guess will not be counted
Prizes!
1st Prize= 3Credits
2nd Price =2Credits
3rd Price = 1Credits
Guesses in private please, 2 guesses per gangster.
Don't let this cute face fool you.. He can be Fiesty, Lovely & Funny

Chat Crazy
Written by Sammi

So someone sent in a GIF to be placed in this weeks Times to explain how them and a friend saw the arguments in chat, and there where alot of them...

&& well this is my view ?...
Final Notes
Written by Sammi
Quick Note Guys
Double XP Starts Again This Weekend!! Dont miss out!

I would like to say a massive thank you to everyone that again has voted for me to be the Time Editor or kept your vote!
Please can you keep voting and rate this times in the stars below
Thank youuu xxx