Wayne hits the top
Written by Joey
Wayne the Ripper
Written by Joey
Over the last few weeks Wayne has been busy getting his hands dirty, committing murder after murder. He managed to climb to #1 on the Top Killers list with a huge 113 kill points on his Wane account, making 16 kills in 5 days.
Unfortunately, Wayne was unavailable to comment but it is clear that he strikes fear into even the most elite players' hearts.
Gnsville news
Written by Joey
====================================================
So here we are in Gnsville, it was all normal day activities quite peaceful for the town, until the original gangster Scotty and mechanic CarolinaKat was threatening each other to wipe another out. But we did not know of this threatening at the time, because we were all doing are daily jobs but, there was people scattered around the area knowing about this. On Day 36 around 13:00 CarolinaKat decided to take action and pay detectives to find Scotty and report back to where he is.
CarolinaKat's detectives reported back, and told her where Scotty was. CarolinaKat decided to travel there by plain and seen Scotty walking down some main street. She pulled out her Light machine gun, and fired thousands of bullets but Scotty left injured pulled out his Light machine gun and fired hundredths of thousands of bullets and killed CarolinaKat, who had threatened to wipe Retribution out single-handedly. But 10 seconds before Carolina died, she put in a written paper work to leave the second sons, since she did not want her family wiped out by Mr Original gangster Scotty.
The Times heard. special on the scene reporter by Leeon
Ask the Family
Written by Joey
Welcome to Ask the Family.
This is the bit where i ask all the Bosses and Underbosses the same queston and see what they come up with.

Today question?
Day 38 Family's have come and gone already but, is there a player who is not in your family that you would want to be with you, and will you name them?
----------------------------------------------------------------------------------------------
Retribution.
Boss Scotty.
Underboss Infidel
Infidel:
fish, cant have him coz he`ll make me look shit tho
Joey:
why did i know i would ot get a straight answer from you?
so are you saying you wanf fish or no
Ifidel
just go with fish ?
----------------------------------------------------------------------------------------------
The Second Sons.
Boss Balerion.
No one. Happy with what i've got
Actually no.
Cavie
Undrboss Nakai
Everyone I want here is already here ?
----------------------------------------------------------------------------------------------
The Cartel.
Boss PhizZenT.
Yes, there is more than one but the main person is Cavie
Underboss Lovely.
If i could have any player i'd steal Bronco from Retribution. without a second thought ?
----------------------------------------------------------------------------------------------
El Loco.
Boss PsychoKitty.
Donna of course ?
Underboss JRay.
JRay:
Yea Akasha and you Joey
Joey:
only one mate your choice and i wont hold it againt you if you chose my wife(cool)
JRay:
this is hard its like what kind of candy you want when you can only get one:S
But i might have to say donna cause she might shoot me if i pick you :p :lol:
----------------------------------------------------------------------------------------------
Le Allibratori.
Boss Joey
For me i alway's like Mick, he may be a nightmare to boss but i get him i think!!!
Underboss Donshaw.
in all honesty not really no there are some but they quit in my eyes id rarther have a old friend like Campoe, Tbag or even Nomak and not forgetting Mick:p
----------------------------------------------------------------------------------------------
THE NATIZ
. Boss joelev2.
joelev2:
no comment
Joey:
boring
joelev2:
(middle)
Underboss febreze
sterling
----------------------------------------------------------------------------------------------
the Medellin Cartel.
Boss Hammer2.
Underboss Mousie.
Chat Spots
Written by Joey
this convo was sent into me, i think he needed to think befor typing
<Infidel> 95% is a fail bro
<Bamba> It's A*
<Bamba> so no
<Infidel> I want A nal
<Bamba> a what?
<Bamba> oh wait.. FFS
Joke Of The Day
Written by Joey
A New York couple decided to vacation to Florida during the winter. They planned to stay at the very same hotel where they spent their honeymoon 20 years earlier. Because of hectic schedules, it was difficult to coordinate their travel schedules. So, the husband left New York and flew to Florida on Thursday. His wife would fly down the following day.
The husband checked into the hotel. There was a computer in his room, so he decided to send an e-mail to his wife. However, he accidentally left out one letter in her e-mail address, and without realizing his error, he sent the e-mail.
Meanwhile.....somewhere in Austin, a widow had just returned home from her husband's funeral. He was a minister of many years who was called home to glory following a sudden heart attack. The widow decided to check her e-mail, expecting messages from relatives and friends. After reading the first message, she fainted.
The widow's son rushed into the room, found his mother on the floor, and saw the computer screen which read:
To: My Loving Wife
Subject: I've Arrived
Date: 16 May 2013
I know you're surprised to hear from me. They have computers here now and you are allowed to send e-mails to your loved ones. I've just arrived and have been checked in. I see that everything has been prepared for your arrival tomorrow. Looking forward to seeing you then! Hope your journey is not as uneventful as mine was.
P.S. Sure is hot down here!
MP and Lord Mayor embarrassed in public
Written by Joey
From the Bottom up(i was gonna change it but CBA)
A complete mess in organisation from the first question, 4 members to do a BR and not one could travel, but diddnt find out till after they all said yes.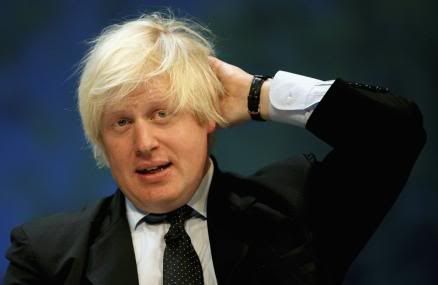 11:16:33 PM] <CaviE> ? Do it i wanna hear it
[11:16:18 PM] <Joey> lord mayor embarasses himself in public once more
[11:15:50 PM] <Boris> ?
[11:15:48 PM] <MFDoom> ?
[11:15:44 PM] <CaviE> The head line Mp fuck's up again ?
[11:14:37 PM] <Boris> worst shambles of trying to organise an OC ever
[11:14:30 PM] <ZuluWarrior> [11:07:21 PM] <ZuluWarrior> but cant travel... [11:07:00 PM] <ZuluWarrior> go for it
[11:14:28 PM] <Boris> I've outdone myself
[11:14:25 PM] <Boris> someone put this in the times
[11:14:24 PM] <Gemma> lol
[11:14:15 PM] <CaviE> Lmao
[11:14:14 PM] <Boris> ahaha
[11:14:14 PM] <MFDoom> nah haven't got a decent car
[11:14:06 PM] <Joey> then seeing as you announced the location in main chat i will not be part of it sorry
[11:13:59 PM] <CaviE> ?
[11:13:54 PM] <Boris> ffs
[11:13:53 PM] <Boris> I can't travel
[11:13:51 PM] <Boris> now you say that
[11:13:49 PM] <Boris> what vince
[11:13:42 PM] <ZuluWarrior> Joey yeah i cant travel
[11:13:37 PM] <Boris> you got a heist car?
[11:13:36 PM] <MFDoom> yo
[11:13:31 PM] <Boris> MFDoom
[11:13:31 PM] <Joey> ZuluWarrior did you just say LA
[11:13:19 PM] <ZuluWarrior> Fisker Karma$100,9801%125 Mph6.3 Secs Stolen Fisker Karma
[11:13:03 PM] <Boris> heist bro
[11:12:55 PM] <ZuluWarrior> Maybach 57$365,0113%155 Mph5.9 Secs Stolen Maybach 62
[11:12:52 PM] <Boris> full robin bro
[11:12:48 PM] <Boris> you got a heist car bro?
Smash and grab at the local jewellers
Written by Joey
Ramires was in Gnsville Mall when he spotted the jewellery store front window unguarded. So being the brave and fearless Gangster he is he smashed the window grabbed handfuls of Gold and diamonds and then this happened.


He never fully recovered from this incident and now has a life long illness of never getting old.
Interview with Plainy
Written by Joey
A short interview with Balerion, the white Chris Tucker
Fish: May I interview you for the times sir?
Balerion: Okay
How are you doing today
I'm a little bit tired but other then that I'm fine. How are you young man?
I'll be asking the questions around here...
So... what are your plans for your family in the near future?
I don't know, I don't make any plans take every day as it comes
Aha interesting... your family members would like to know when you last had a poo, and how many nipples you have
Sometime in July and 2 last time I checked
I think you should go and see a doctor! But anyway, on a scale of 1 to 10, how deep is your love for Fish?
10 being good or 1 being bad?
10 being good, deep in your heart
12
i seen somthing was going on so i did a bit of asking what your reasons for leaving your old family and starting up El Loco
PsychoKitty:
cause they are all cunt besides certian people besides whos a little cry baby who likes to bullshit an send dis respect to people because he doesnt get his own way....now if you want more to this ask jray because im drunk.... but put that in the times anyways ?
jray
Really it started Volt having ExplosioN put me from VIP to HM because after I died in Bres BF and came back Storm made me a VIP and when volt seen I was taking money he started throwing a fit about it and saying no one should be able to touch family bank.Well I messaged Kitty and when she got online she made me a VIP again and it started a big fight between Kitty and Volt.And it was all so Volt and a few other members where trying to be the boss and own the family and they kept making drama in the family where we had it and left.
ExplosioN
Generally wasn`t best please.. But the reason she left was one i agreed with so things have to change!

volt has been messaged and no comment at this time
Fantasy Football
Written by Joey
Gnsville fantasy football league
we have 16 players with myself currently in 12th
Onais Ali in the top spot any one know who he is on gn
Thanks all
Written by Joey
If you have any GN scandal or gossip Or anything you would like to announce in the times, or just have your say then please message me with your news.
The more info you guys give me the more i can talk and write about.
And if you like what you have seen then remember it will only get better so please vote for Joey as your editor
thanks for watching and reading.
and remember we're watching you